Don't wait, book your retreat today!


Quilt with your friends!
Leave the solitude of your sewing room and have a great weekend or week-long retreat quilting with your friends at
Dover Quilt Retreat. Nestled among Mennonite and Amish neighbors, enjoy the peaceful country setting of
Kent County, Delaware.

Your retreat format can be "open sew" where each quilter brings their own projects or a "class" or "project" based retreat.
The facilities will accomodate 6-12 quilters with 10 being the optimal number for comfort.

Quilters are invited to "self-cater" their retreat or enjoy local restaurants for their meals.

For any forgotten items or additional fabric needs, there is an Amish Quilt Shop within 10 minutes for your convenience.

Annual Quit Show

At the DE AG Museum

"A Stitch In Time"
http://www.agriculturalmuseum.org/exhibits-features/changing-exhibits/

​Plan your retreat this spring to see the annual quilt show at the Ag Museum. The quilts are amazing and it's a nice break from quilting. Also much less expensive than visiting the fabric store (although the stores are hard to resist!)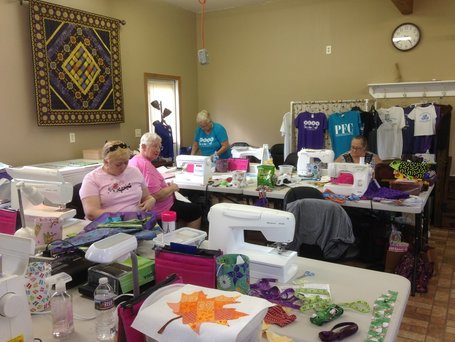 Don't wait...

Book today!
---
Gift Certificates make great gifts!

Call or email to order certificates for your friends and loved ones.

​
Info@DoverQuiltRetreat.com
302-734-0920